COCKTAILS SCIENCE
Sparkling Lemonade Cocktails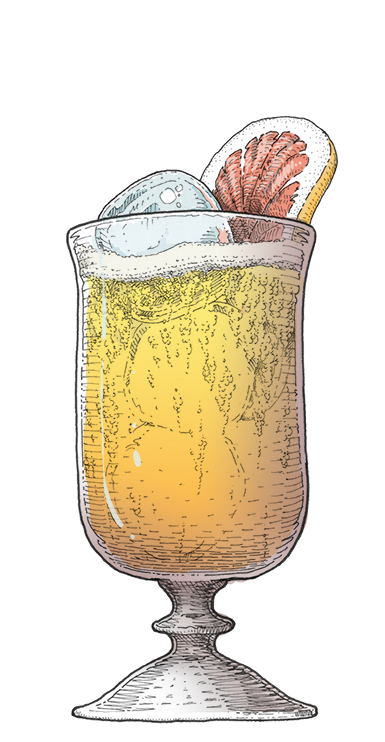 Fish House Punch
INGREDIENTS
Fish House punch
25ml Cognac VS
25ml Rum
20ml Crème de Peche
Top up Three Cents Sparkling Lemonade
METHOD
In a tall glass add all the ingredients over ice and top up with Three Cents Sparkling Lemonade. Garnish with a fresh pink grapefruit wheel.
Origin
Probably the most famous of all punch recipes. The first written reference appeared in 1794. The variation above recreates the recipe but instead of making it in a punch bowl,  it makes a single serve.
Tips
For a more accurate recreation of the original recipe, but also a more boozy, instead of using peach liqueur and cognac together, add a good quality peach brandy with aged Rum together.